High Quality LASIK for the Greater Houston area
At Whitsett Vision Group, your Houston LASIK cost is simple – we offer one price for LASIK. While some providers may offer a different price based on your visual acuity, you can rest assured that at Whitsett Vision Group, we won't do that.
We are committed to investing in the latest LASIK technology and diagnostic equipment, to ensure that all of our patients can achieve their best visual outcome.
With low and no-interest patient financing options through CareCredit®, Whitsett Vision Group patients are able to finance the LASIK procedure with convenient monthly payments, making the Houston LASIK cost at Whitsett Vision Group affordable for every budget!
What Could Influence the Cost Of Your LASIK procedure?
Insurance: Most insurance providers classify LASIK and other refractive procedures as elective, meaning they do not cover the cost of the LASIK procedure.
Technology: LASIK providers that are committed to investing in the latest, safest technology may charge slightly more to help cover the cost of their investment. At Whitsett Vision Group, we strive to provide our patients with the latest technology, allowing for the best visual outcomes possible.
Expertise: Surgeons that have more experience in LASIK and refractive procedures tend to charge more because of the knowledge and expertise they provide their patients.
Current Visual Acuity: Some eye surgeons charge patients with worse visual acuity more for their LASIK procedure. At Whitsett Vision Group, we give every patient the same price for your LASIK procedure, regardless of your prescription and visual needs.
Cash / Money Order / Cashier's Check – Whitsett Vision Group offers a significant savings to patients who choose to pay for their LASIK or refractive procedure with cash.
Credit Card – We accept most major credit cards including Visa, MasterCard, American Express and Discover.
Combination – Cash, Credit Card, and/or Financing (with approved credit; see CareCredit information below.)
Flex Spending and Health Savings Accounts
You are eligible to use your Flex Spending (FSA) or Health Savings Account (HSA) for your cataract, LASIK, refractive procedure. The best part of using these funds for your cataract or refractive procedure is that the money you're using is tax-free. At your consultation, ask our surgical counselors about using your FSA or HSA account to help cover the cost of your cataract procedure.
We're pleased to offer our patients the CareCredit® card, North America's leading patient payment program. CareCredit® is an exclusive healthcare services credit provider, offering low monthly payment plans for healthcare procedures not commonly covered by insurance, including LASIK, advanced lens implants for cataract surgery, and other refractive procedures.
Learn more about how you can finance your Houston LASIK cost by contacting our surgical counselors, or click the button below to apply for a CareCredit® account today.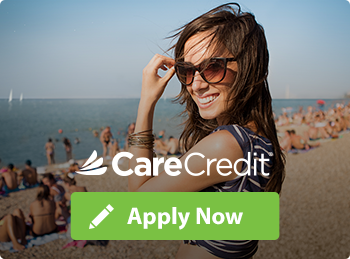 Ready to Schedule?
If you're ready to schedule a consultation to determine if you're a good candidate for LASIK or one of our laser vision correction procedures, click here to request an appointment, or call us today (713) 365-9099, and ask to speak with a Laser Vision counselor.